This post is filled with a number of different topics, so please stick around ~ read through and bear with me as I try and catch up on the last couple of days!! :) There's everything from Christmas to Wedding Related issues to another Blog Award, and more!!! Enjoy and Happy Monday!!!
Whew! The Christmas Holidays are over ~ and boy, am I glad. This year was a rough one for me, I'll have to admit! I totally was not in the Christmas Spirit as I usually am. For some reason, I was not really all that excited for the festivities at all. Usually, our living room is all decked out by the time Thanksgiving Dinner is all said and done with, however this year I didn't put up our tree until the 16th ~ a little over a week before Christmas. And ONLY because we hosted a dinner party with friends over. What in the world?!?!? I also usually have my Christmas gifts wrapped and ready to go oh maybe by about the same time frame....a week out. Nope...not this year. I waited until the absolute last day. (Don't get me wrong, I LOVE, LOVE, LOVE Christmas, along with spending time with family and friends ~ I just don't know why I was in such a gloomy mood.)
Christmas Eve was a WONDERFUL time with some very close friends. There was 12 of us and we enjoyed a great dinner. Dinner was delicious and just being around friends like that really got me out of the 'funk' that I was in. We also had a White Elephant Gift Exchange ~ Brian had never participated in one of these before and it was so much fun!! He totally got into it and I believe was the first person to "steal" a gift. He made it very interesting to say the least. After all was said and done, we came out of there with two great gifts! One was a gift set composed of two bottles of wine and some Lindor Chocolates...yummy! The other gift was 2 movie passes along with a $10 gift card for Popcorn & Soda! What a very well thought of gift!
Christmas Day was very nice. For those of you who know me, you all know how much of a Starbucks Caramel Frappicinno fiend I am! Well, I woke up Christmas Morning to one of these
delicious
grande Caramel Frappicinno with Extra Caramel around the cup, waiting for me on the dining room table! Yes, how thoughtful of my Fiance to go to Starbucks at 6:30 in the morning while I'm still asleep!! I ABSOLUTELY was in heaven!!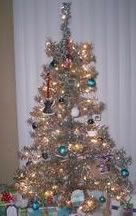 Then as I'm enjoying my drink, I take a gander over to our small table top Christmas Tree all decked out and I squeal with delight as I see a couple of Christmas Stockings filled! Brian and I's agreement was that we weren't going to exchange gifts this year because of our upcoming wedding. So, to make a long story short, I think we were both thinking along the same lines! Instead of getting each other "gifts" we decided that we'd surprise the other with 'stocking stuffers'.....however we didn't share this info with one another. Hahahaha!!!! Both of our stockings were filled with candies and favorite snacks that we each liked. Of course there was a few other little gifts thrown in there as well ~ Brian received a new pair of jeans and the usual undies and socks! :) And my gift was my DROID Eris phone!! Yes!!! I got my phone and I absolutely love it!!! It is amazing!!! I'm not even going to go into the story behind what it took for him to get it for me without me going out and getting it myself! :) Needless to say, I had also went out and got Brian a new phone as well ~ great minds think alike!!!!
Christmas Dinner was wonderful too. My son and his girlfriend along with my soon to be 20-year-old came from Sacramento. We hung out, watched Grad Torino, had a great Ham dinner, hung out some more, exchanged gifts and then they had to move on to their other parent's family Christmas get together. Wonderful times!!! The only thing I regret is that I forgot to take a group photo. Boo! :(
The day after Christmas I went out Clearance Shopping at Target! You all know how much I ♥ Target! Not just because Target is responsible for Brian and I meeting, or because I used to work there, but because it's such a wonderful shopping environment!!! So.... let me share with you my AWESOME deal I got!
I found these Gold Band Porcelain Dinner Plates ~ Set of 12 ~ for $7.49! Yes, it was a set of 12 clearanced for $7.49.
I also found the matching Salad Plates ~ Set of 12 ~ for the same price, along with the Dinner Mugs ~ Set of 12 ~ and also the Glass Tumblers ~ Set of 12 ~.
What a deal! Currently we have two different dish 'sets' that we use on a daily basis and I love them ~ however they are only in a 'set' of 4. So when we have dinner guests, more often than not, we have mis-matched dishes and I'm not really too fond of that! Also, I found a Burgundy linen table-cloth with 10 cloth napkins clearanced for $4.99. Score!
FIFTEEN MONDAYS
Can you even believe that?!? Seriously, there are only 15 Mondays left before the Cruise. 15 Wednesdays from this Wednesday I will be on the beach marrying my best friend! That isn't very many weeks left and I think once the New Years holiday rolls around, I will be more dedicated to getting what needs to be done, done! Wedding related tasks at least! So much to do, so little time!!! OMG!!! I need to have someone give me a swift kick in the behind so I can get movin!!!! Any volunteers?!? I just need to get through this last round of get togethers ~ we're hosting a New Year's Eve gathering this year and once that is over its nothing but WEDDING, WEDDING, WEDDING here on out! (Or so I'm anticipating!!!)
On another note, I thought I'd share with you all that I really enjoy reading different blogs and I've gained so many friendships in doing so! I can't really say enough to some of the women I've 'met' who have inspired me and have taken the time to actually read and comment on some of my blog postings. It's nice to know that they really take the time to read, care and respond to me. For those of you who do that, thank you so much! :)
I was blessed to receive yet another Blog Award from a very sincere person whose blog is one I read just about every.single.day!
Insights from a SuperHero's Mom
is a great blog and I encourage you all to take a look if you don't already follow her!
As a recipient of this wonderful award, one must continue the rules of the award which are:
- Put the Lemonade logo on your blog or within your post.
- Nominate at least 10 blogs with great attitude or gratitude.
- Link to the nominees within your post.
- Let the nominees know they have received this award by commenting on their blog.
- Share the love and link to the person from whom you received this award.
Having to choose 10 other blogs was difficult as there are so many great blogs out there, but I'd like to share my award with the following (in no particular order):
Nolan's Story
Mom Tried It
Eco-Friendly and Frugal
It's the Bergman's!
Mommy is Green
Salt Says
The Heir to Blair
Goodness & Mercy Shall Follow
MammaHood Among Other Things
Of Mice and Ramen
If you haven't already read any of the above blogs, I would offer you guys the opportunity to go check them out! Some of them share very intimate details of their life's struggles, trials and tribulations along with the joy in their lives, while others are just journaling of their every day life. Enjoy reading these!
And before I go ~ I need to give a shout out to my WONDERFUL Football Team!! The Steelers' actually won two in a row! Woo Hoo! Go Steeler's!!!! :)
Have an AMAZING Monday and enjoy your last Monday of 2009!!!