We're halfway through the week and I'm sorta glad it's Wednesday. Why do you ask?!? Well, it means that tomorrow is Date Day Thursday! Brian has worked 8 days straight counting today so our much needed Date Day is very welcoming!
I've got a number of errands that I need to do today, not to mention household chores as well. My intentions are to get them done and out of the way before the early afternoon so I can spend the duration of the day finishing up some wedding related tasks.
And…. I'm going to start on a new project! A close friend of Brian's back in Minnesota and his wife are expecting their first child in July and recently found out they're having a baby girl. So, I'm going to attempt to make a baby blanket! Yes… I'm going to put my sewing machine to good use!!
Oh, don't get me wrong… I've sewed things before in the past, so this project should be a breeze right?!? Ha! We'll see! As a matter of fact, check out the Harley Flames Pajama Bottoms I made for Brian!
Oh, and my most recent project…. Dish Cloths (or unPaper Towels)
Ha!! So, wish me luck on my newest attempt! I'm confident that it'll be a cute little blanket! And, I bet after I post a picture of it, I'm going to get tons of you wanting me to make YOU some! :) Well, one can wish!!
Oh, and wish me luck on finding a seamstress who will be able to come up with a solution for hemming my wedding dress!!! I'm starting to get a little worried because we are down to 77 days now. Ugh....... so, let me post, yet again, the hem of my dress because maybe one of YOU can come up with a solution and/or suggestion!!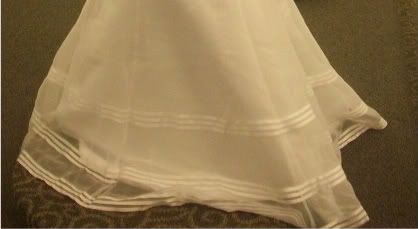 You see the problemo??? I've been told by a couple of seamstresses so far that it's 'impossible' to hem my dress. Here's a photo of the dress in it's full length... maybe this will help you all get a better perspective.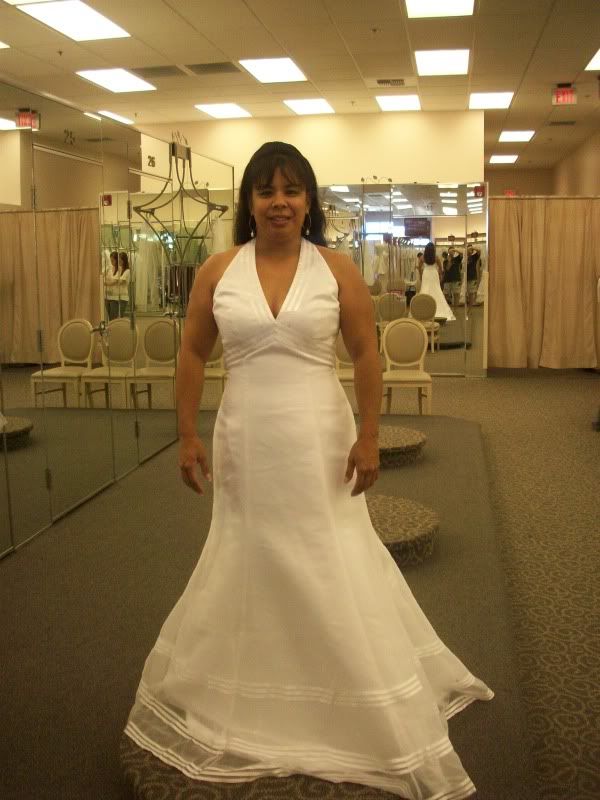 As the dress is one piece, it's not like they can take any inches off from any other area! Ugh.... Anyway, as I mentioned above.... please wish me luck in finding SOMEONE who can help me!!! As much as I love to sew, I'm in no way, shape or form going to mess with this dress!!!
Happy Wedensday!!